OK so I've been trying to work out how to make my jewellery for my learning contract without using the resin as it is far too costly and kindof confusing for me. Here is one of my solutions - Buttons!
By covering buttons using my printed velvet fabrics I've created two pieces so far and produced a video which I will hopefully be finishing very soon and uploading for you to see. Word of warning it involves me talking! EEK!!!!! lol.
Anyway here are some of the buttons: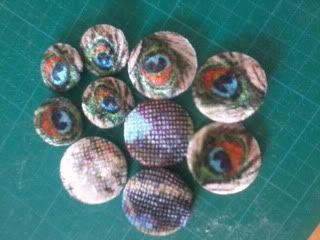 Here is a necklace:
And here is a bracelet: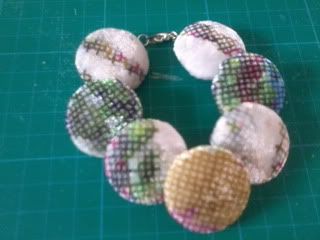 Hope you like them! And check back soon for the video tutorial!