As the previous resin pieces came out so well, I just had to make some more on Monday. I even managed to take pictures of the resin curing to show how the resin and hardener blend together.
On Tuesday I made even more and this is what I ended up with.
Circular pieces:
And cubes/rectangles: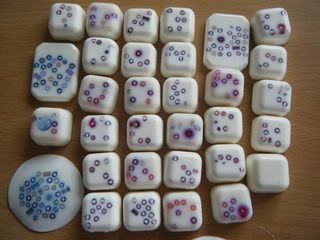 I then marked them all up for drilling holes so they can be used later.
I have taken enough pictures to create a step-by-step guide in making these so if you are interested then let me know!