I picked up the white poly resin on Wednesday, which is a 1:1, ratio mix (I checked) and immediately had to try it. Firstly I made some plain pieces using an ice-cube tray and produced these: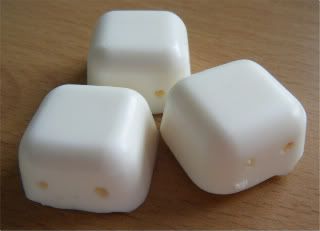 Then I used a drill to put holes in them so they can be strung together with elastic/thread etc.
Then I decided to do some with embellishments inside them, i.e. beads, here are the results of my first batch: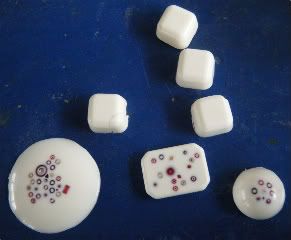 The resin cures in only 20 minutes so you can make plenty in a day but this was only about 45 minutes total from beginning to end of practising.